The Wonderful Wizard of Oz
Puppetry & Outdoor Setting: The Wonderful Wizard of Oz
Discover
The Wonderful Wizard of Oz
in a way you never have before in this new adaptation of the story featuring original handcrafted puppets from the Center for Puppetry Arts, an actual yellow brick road, and a one-of-a-kind outdoor setting -- at the petting zoo. The perfect family day trip from Atlanta, Serenbe (which
The New York Times
calls "Sonoma for the New South") is a community dedicated to "green" living, featuring delicious farm-to-table restaurants and a small-town Main Street feel. It's the perfect place to start your magical journey over the rainbow with Dorothy and Toto. Plus, the kids will be able to see (and maybe help feed) the bunnies, goats, pigs and other animals on the farm.
* Additional fees apply.
Turn any event into a gift that's…
Exchangeable.
Festively wrapped.
Can be sent via email or mail.
Experiences that create memories make the greatest gifts.
Make This a Gift
Select Your Date
August

1

2

3

4

5

6

7

8

9

10

11

12

13

14

15

16

17

18

19

20

21

22

23

24

25

26

27

28

29

30

31
Reviews & Ratings
View All 34 Reviews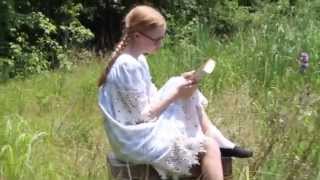 Website
http://www.serenbeplayhouse.com/on-stage
Description
This event takes place outdoors. Seats are not provided. Please bring your own seating. (Blankets are preferred.)
About the Ticket Supplier: Serenbe Playhouse
Serenbe Playhouse believes that theatre is an art form with a unique power to illuminate the human experience; and does so by producing artistically rich, open-air theatrical performances for audiences throughout Greater Metro Atlanta. By reducing the barriers between audiences and the artists-in-residence, the playhouse provides numerous opportunities for engagement, conversation, and collaboration.