Forever Flamenco at the Ford Ampitheatre
Forever Flamenco at the Ford: Singers, Dancers, Musicians Under the Stars
Forever Flamenco
features local, national and international artists so fantastic they'll have you yelling
olé
! The Fountain Theatre returns to the Ford stage with this
Forever Flamenco
show that pays tribute to legendary flamenco dancer, teacher and choreographer Roberto Amaral and his 49-year career. Now, enjoy this electrifying show under the stars as
Forever Flamenco
's dancers, musicians and singers spill out onto this outdoor stage to croon traditional tunes and dance with the intensity, precision and passion that makes flamenco so exciting to watch.
* Additional fees apply.
Turn any event into a gift that's…
Exchangeable.
Festively wrapped.
Can be sent via email or mail.
Experiences that create memories make the greatest gifts.
Make This a Gift
Select Your Date
August

3

4

5

6

7

8

9

10

11

12

13

14

15

16

17

18

19

20

21

22

23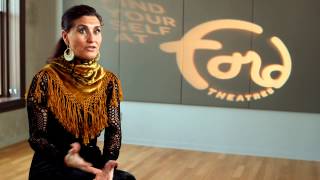 Website
http://fordtheatres.org/en/events/details/id/748
Description
Doors to the theater open at 7:30pm.
Gates open at 6:30pm.
About the Ticket Supplier: Ford Theatres
The John Anson Ford Theatres is a center that fosters the excellence, diversity, vitality, understanding, appreciation and accessibility of the performing arts in Los Angeles County. Its programs nurture artists, arts organizations and community, and provide a gateway for the people of greater Los Angeles to discover and appreciate cultures of their region and the world.
The Ford strives to be a world-class community performing arts center that celebrates and reflects the diversity of the people of Los Angeles. As such, the Ford improves the health of community arts and cultural organizations through its programming, community partnerships, and the strength of the cultural richness of Los Angeles.