Comedian Colin Quinn's Warped American History Lesson
Like the best teacher you've ever had, only funnier, Colin Quinn prowls the stage tackling a subject that he loves in
Unconstitutional
, his latest comedy special. Taking on over 200 years of American history in 70 minutes, Quinn leaves no stone unturned, beginning with the preamble to the Constitution and ending with why the Kardashians are the perfect embodiment of the American dream. From the founding fathers to drone attacks, smart political humor takes center stage as Quinn weaves his way through U.S. history in a fun, lively and hilarious manner. This is one class you don't want to skip!
* Additional fees apply.
Turn any event into a gift that's…
Exchangeable.
Festively wrapped.
Can be sent via email or mail.
Experiences that create memories make the greatest gifts.
Make This a Gift
Select Your Date
May

1

2

3

4

5

6

7

8

9

10

11

12

13

14

15

16

17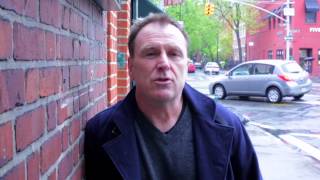 Website
http://www.thebarclay.org/events-details.asp?n=explore-events&n1=...
Quotes & Highlights
Visit the <a target="_blank" href="http://colinquinnunconstitutional.com/">Unconstitutional</a> website.
&ldquo;A pleasingly funny amble through American history. Mr. Quinn has always been a little ahead of the curve.&rdquo;&nbsp;--<em>The New York Times</em>
&quot;Hilarious! Wonderfully riotous!&quot; --<em>The Hollywood Reporter</em>