Inner-City Teacher's First Year in Hit Solo Show They Call Me Mister Fry
Fresh off a Canadian tour and a Best of Fest win at the Calgary Fringe Festival, Jack Fry presents his solo show
They Call Me Mister Fry
, the true story of his first year as a fifth-grade teacher in South Central L.A. Alternately hilarious and poignant, Fry talks about his relationships with two particularly challenging students, his journey through the bowels of big-city bureaucracy and his efforts to find his own place in the world. Endorsed by Stephen Colbert,
They Call Me Mister Fry
evokes a gamut of emotions as you watch him relive his experiences onstage.
* Additional fees apply.
Turn any event into a gift that's…
Exchangeable.
Festively wrapped.
Can be sent via email or mail.
Experiences that create memories make the greatest gifts.
Make This a Gift
Select Your Date
March

23

24

25

26

27

28

29

30

31
April

1

2

3

4

5

6

7

8

9

10

11

12

13

14

15

16

17

18

19
Member Tips
Reviews & Ratings
Featured review from Doug Knott
Jack Fry's show is the best presentation of a modern-day teacher's life and dilemmas I've ever seen. With poignant insights and deft humor, Fry navigates the sandbars, storms and harbors of a teacher's life and work - from "getting hired" to classroom discipline and the effects on his personal life. On the way, as a 5th grade teacher he encounters two memorable students, the Latino "Anthony" and the amazing African-American "Jasmine," and because of his affection for them, he becomes involved in their lives, obviously complicating his teaching career. This play is a "must see" for teachers, and also an incisive document into the life of a man who has chosen this noble vocation as his profession. I left the theatre amused and inspired. It was a "bravo" performance by a man who really knows his subject.
view

more

less

of this review
View All 25 Reviews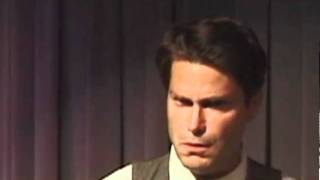 Website
Quotes & Highlights
Watch <a target="_blank" href="http://www.colbertnation.com/the-colbert-report-videos/254668/november-03-2009/sign-off---they-call-me-mister-fry">Stephen Colbert's endorsement </a>of the show.
Check out <a target="_blank" href="https://www.goldstar.com/events/culver-city-ca/they-call-me-mister-fry.html">Goldstar member reviews</a> of the show's run at FanaticSalon in Culver City.
&quot;On stage,<em> Mister Fry</em> makes the grade!&quot;&nbsp; <em>--Los Angeles Times</em>
&quot;Jack Fry is the Patch Adams of education, the highest quality of Off Broadway theatre&quot; --<em>LA Examiner</em>
Critic's Pick for Best of the Fest --Capital Fringe
&quot;Gritty but hopeful&quot; --<em>Curtain Up New York</em>
&quot;A must see&quot; --socal.com
&quot;A talented blend of comedy and emotion&quot; --<em>Valley Scene Magazine</em>
&quot;Freiberger wins over his audience ... he masterfully plays two problem students.&quot; --<em>LA Weekly,</em> GO!<em> </em>
&quot;By all means see it and leave inspired!&quot; --<em>Our Town New York</em> (Theater Pick of the Week)
&quot;This production has enough heart, audacity, and originality to stand out from the crowd mainly because of the artistry of Jack Fry.&quot; --dctheaterscene.com
&quot;Intense and intimate...many laughs...&quot; --<em>NUVO</em>
&quot;<em>They Call Me Mister Fry</em> is directed by my first director Jeff Michalski, so you know it's got to be good.&quot; --Stephen Colbert, <em>The Colbert Report</em>
See <a target="_blank" href="http://www.goldstar.com/events/new-york-city-ny/they-call-me-mister-fry.html">Goldstar member reviews</a> of <em>They Call Me Mister Fry'</em>s successful New York run at Comic Strip Live.
Description
Running time is approximately 90 minutes with no intermission.