What Older Americans Want the Younger Generation to Know!
Dr. Karl A. Pillemer Reveals the Wisdom & Insights of Older Americans
America is on the verge of losing yet another natural resource: our elders. In about ten years, three-quarters of America's current oldest generation will be gone. These experts will take with them valuable lessons learned about living through illness, failure, poverty, loss and danger, as well as basic lessons learned about work, love, parenting and growing old. Dr. Karl A. Pillemer, a gerontologist and professor of human development at Cornell University, decided to seek advice on how to live from the people he works with all the time -- those ages 70 and over. Having spent five years interviewing some 1,500 elderly Americans, Pillemer was startled by their candor, their insights, and their wisdom. He then summarized their thoughts in a book titled
30 Lessons for Living: Tried and True Advice from the Wisest Americans
. During this evening of conversation, Dr. Pillemer shares what he learned from the elders on marriage, career, parenting, aging, regrets, happiness, success, resilience, fear and tolerance. The conversation will be followed by a Q&A and book signing.
* Additional fees apply.
All offers for What Older Americans Want the Younger Generation to Know! have expired.
The last date listed for What Older Americans Want the Younger Generation to Know! was Thursday March 8, 2012 / 7:00pm.
Currently at The New York Society for Ethical Culture:
Full Price:

$29.00

Our Price:

$14.50
What once began as a meditation on mortality after the loss of her husband has led NPR reporter Margot Adler (All Things Considered) into a deep dissection of our cultural fascination with vampires. Reading more than 270 vampire-centric novels as part of her research, Adler found herself exploring issues of power, politics, morality and identity -- coming to a number of fascinating conclusions about our obsession with these undead creatures along the way. Her resulting book, Vampires Are Us: Understanding Our Love Affair with the Immortal Dark Side, is a literate, thought-provoking and imaginative piece of work. Following the evening's conversation, Adler will be available to sign copies of her book, which will be available for purchase at the event. Learn More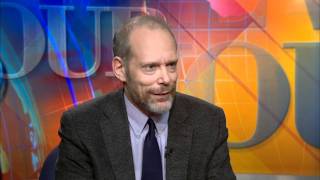 Website
Quotes & Highlights
Get a sneak peak at what Dr. Pillemer will be speaking about from a recent PBS News Hour interview.
Description
"My grandmother would strongly agree with much of the collected wisdom, particularly the adage that happiness is a choice and that a practice of gratitude is intrinsic to being happy. I can't wait to read the book!" —Chelsea Clinton
Karl A. Pillemer, Ph.D. is a professor of Human Development at Cornell University and Professor of Gerontology at the Weill Cornell Medical College. An internationally renowned gerontologist, his research examines how people develop and change throughout their lives. He has authored five books and over 100 scientific publications, and speaks throughout the world on aging-related issues.
About the Ticket Supplier: The ACADEMi of Life
The ACADEMi of Life is a place of higher learning offering a fascinating look at human nature through discussions of life's large questions around family, love, work, money and living.
The purpose of The ACADEMi of Life is to deliver conversational events to stimulate thinking, to deepen our lives and our understanding of ourselves, making the world a better place.