Prog Rockers Ambrosia ("How Much I Feel," "Biggest Part of Me") Live in Concert
While many people are familiar with Ambrosia's radio hits of the '70s, the songs on their five albums also range to progressive and experimental. They're as comfortable with ballads as with driving rock 'n' roll. They can be serious, they can be playful -- but the music is always rich and the harmonies are beautifully blended. Some of their hits include "Holdin' On To Yesterday," "Nice, Nice, Very Nice," "How Much I Feel," "Biggest Part Of Me." "You're The Only Woman" and a cover of the Beatles' "Magical Mystery Tour." See them live in concert at The Canyon in Agoura Hills, with Clockwork City opening the show.
* Additional fees may apply. For events with a discounted price, no coupon or promo code is necessary to purchase tickets.
Turn any event into a gift that's…
Exchangeable
Festively wrapped
Can be sent via email or mail
Experiences that create memories make the greatest gifts.
Upcoming Dates & Times
December

23

24

25

26

27

28

29

30

31
January

1

2

3

4

5

6

7

8

9

10

11

12
Ambrosia
View upcoming dates and read more about Ambrosia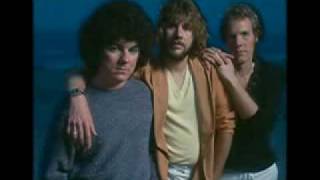 Event Website
Description
The founding members of Ambrosia grew up in Southern California. Their earliest musical influences came from the Beach Boys and the Beatles. In an early incarnation of the band, Joe Puerta and David Pack began to experiment with harmonies. This led to an infatuation with Crosby, Stills, Nash & Young. After Christopher North and Burleigh Drummond joined, the four attended a show at the Whiskey a Go-Go to see an unknown (at the time), but highly recommended new band: King Crimson. That show would change their perception of music forever.
Other major influences on the music of Ambrosia include the Allman Brothers, the Sons of Champlin, Yes, The Who, Emerson, Lake and Palmer, Traffic, Pink Floyd and later Genesis and Gentle Giant. Individually, David Pack always loved Motown and this is still very evident in his singing and songwriting; Christopher North was classically trained but loves jazz and the blues; Burleigh Drummond had early training in stage acting; and Joe Puerta liked anything that had a tone.
A little known fact is Ambrosia's connection with the Alan Parsons Project. Alan Parsons himself was the engineer for Ambrosia's first album and the producer for their second; all four members of Ambrosia played on the first Alan Parsons Project album, Tales of Mystery and Imagination (which was recorded soon after Ambrosia's first album); and David Pack appears on the Alan Parsons Project album Try Anything Once (1993), co-writing, playing and providing vocals on two songs.
Ambrosia is still together (or more accurately, together again), still with the original four members, and they've been doing live performances for a number of years. There have been no new albums since 1982, but they have continued to write and perform new material.
More to Explore
Grateful Bluegrass Boys
Vegan Cookie Con
Ambrosia
Stand-Up Comedy Show
Museum of Illusions
<em>The History of Women in Jazz</em>