Peter Asher Brings His Musical Memoir of the '60s & Beyond to The Canyon
Peter Asher rose to fame with the global smash "World Without Love" as half of the British Invasion duo Peter & Gordon. His new multimedia show features a live performance and stories, accompanied by narrated film footage and photos from Asher's considerable personal archive that includes such icons as Mick Jagger, John Lennon, Paul McCartney, Marianne Faithful, Yoko Ono, Carole King, James Taylor and Linda Ronstadt. He'll sing "I Go To Pieces," "True Love Ways," "Lady Godiva" and more.
* Additional fees apply. No coupon or promo codes necessary to enjoy the displayed discount price.
All offers for Peter Asher: A Musical Memoir of the '60s & Beyond have expired.
The last date listed for Peter Asher: A Musical Memoir of the '60s & Beyond was Thursday May 19, 2011 / Opening Act 7:00pm (Doors Open at 6:00pm).
Currently at The Canyon
Full Price:

$33

Our Price:

$20
Rock singer-songwriter John Waite, whose four-decade career includes multiple successful solo albums… More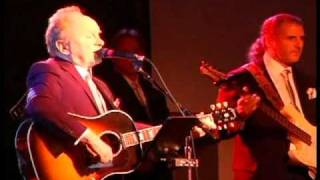 Event Website
Description
Peter Asher and Gordon Waller were often called "the Everly Brothers of the British Invasion." Their overall sound and vocal work influenced groups like the Byrds; they harmonized in ear-pleasing intervals, strummed acoustic guitars in tandem, and recorded an impressively consistent string of hit songs. Blending folk, blues and rock 'n' roll with their own pop-flavored English sensibility, they managed both commercial success and musical integrity. Their covers of "All My Trials" and "500 Miles" were the performances that turned heads and led to a recording contract. The result was 10 U.S. Top 40 hits between 1964 and 1967.
"World Without Love," their debut single, peaked at number one in May 1964. That smash hit made Peter and Gordon the first British act to hit #1 in the wake of the Beatles' success at the dawn of that year — the year that brought a cultural watershed forever known as the British Invasion.
Waller and Asher met at Westminster School in London. They appeared to be the only two people at school at the time who played guitar and sang, and soon became friends and collaborators. Gordon started as a rock 'n roller, above all a big fan of Elvis; Peter was originally a big fan of jazz and American folk music. They learned from one another, found common ground in The Everly Brothers and Buddy Holly, and a duo was born.
They first started singing together for their own entertainment, alone or at parties and eventually tried a lunchtime gig for a little money and free food in a local pub. From there, they got a regular booking at The Pickwick Club, a fashionable supper club in London where a lot of show business people went.
After they had been singing there for some months, Norman Newell, an A man for EMI Records called them over to his table one night, asking "Have you boys ever made a record? Here's my card, I work for EMI, come and make a demo." They did, he liked it and signed them to a contract.
At that time, Peter and Gordon had recently become good friends with Paul McCartney. Paul was dating Peter's sister, Jane, and he and Peter ended up sharing the top floor of the Asher family home in London.
As their first recording session drew near, they remembered a song Paul had played them, which he had written but never used, "World Without Love." They asked Paul whether he would write a bridge for it and allow them to include it on their first recording session, and he did so. It was subsequently chosen by EMI as the first single and went to number one on both sides of the Atlantic in 1964.
The duo went on to score hits with the Lennon and McCartney songs "Nobody I Know" and "I Don't Want to See You Again," along with "Woman" (written by McCartney under a pseudonym). Soon Peter and Gordon were among the most recognizable faces of the British Invasion.
Peter and Gordon also turned out to be astute song-finders outside the Lennon-McCartney sphere. "I Go to Pieces" was acquired while on tour in Australia with Del Shannon and The Searchers. The two also had success with Buddy Holly's "True Love Ways," and Phil Spector's "To Know You Is To Love You," all of which made the Top 40 in the U.S. They also found success in 1966 and '67 with music-hall novelties such as "Lady Godiva" and "Knight in Rusty Armour," and parent-pleasing pop like "Sunday for Tea."
They toured extensively all over the world and performed on most the major TV shows on both sides of the Atlantic, from Thank Your Lucky Stars and Top of the Pops in the UK to Ed Sullivan, Shindig and Hullabaloo in the US. Following a four-year, ten-song hit spree and many successful concerts, Peter and Gordon amicably went their separate ways in 1968.
In 1968, Asher became head of A&R for the Beatles newly formed record company, Apple Records, where he signed and produced James Taylor. In 1971, Asher moved to the U.S. and founded Peter Asher Management, representing James Taylor and, beginning in 1973, the management and production of Linda Ronstadt as well. Peter Asher Management became one of the most successful Artist Management companies in the U.S., handling artists such as Joni Mitchell, Randy Newman, and Carole King as well as James and Linda.
As a producer, Asher has worked with such diverse artists as James Taylor, 10,000 Maniacs, Diana Ross, Neil Diamond, Ringo Starr, Linda Ronstadt, Cher, Morrissey, Robin Williams, Robbie Williams, Elvis Costello, Jane Monheit, Kenny Loggins, Dan Fogelberg, Heart, The Dixie Chicks and Billy Joel. He has been awarded 37 RIAA-certified gold albums and 22 platinum albums in the U.S., and many more internationally. Asher has produced nine Grammy Award-winning recordings, and in 1977 and 1989 was honored with the Grammy Award for Producer of the Year. His most recent productions include the majority of the tracks on the 2007 Diana Ross CD I Love, and classical vocalists Sasha and Shawna's Siren, released in March 2011.
In recent years Asher has continued his career-long success as an executive. In February 1995, he was named Senior Vice President, Sony Music Entertainment. At the beginning of 2002, he became co-President of Sanctuary Artist Management. In January 2005 Asher was named President of the U.S. division of Sanctuary Artist Management. His work at Sanctuary included management of Morrissey, Courtney Love, and the Kurt Cobain estate. He moved earlier this year into his new role with Simon Renshaw at Strategic Artist Management, a company that counts the Dixie Chicks, Clay Aiken, and Bo Bice, among its current roster of artists.
More to Explore
<em>Midsummer Scream</em> Halloween Festival
Knott's Berry Farm
<em>The Clifton's Canteen</em>: USO Show Tribute
<em>Guardians of the Galaxy Vol. 2</em>
Long Beach Summerfest
Newport Beach Evening Under the Stars Cruise