Psychic Medium Bill Philipps: Expect the Unexpected
20 Pop!
Join renowned psychic medium Bill Philipps as he takes you on a journey beyond the physical realm. Bill's amazing gift of communicating with the deceased is unparalleled, as he brings through messages, validations and specific details from spirits of those who have crossed over, proving that the soul lives on after death. He has won the confidence of skeptics and believers alike. Throughout several years of reading professionally, he has helped thousands of people deal with the grief of losing loved ones by bringing through validations, evidential information and beautiful messages which heal and bring a sense of peace. His gentle and direct delivery has earned him great recognition, along with a clientele that spans the globe. Now he comes to the Brea Civic & Cultural Center.
* Additional fees may apply. For events with a discounted price, no coupon or promo code is necessary to purchase tickets.
Turn any event into a gift that's…
Exchangeable
Festively wrapped
Can be sent via email or mail
Experiences that create memories make the greatest gifts.
Upcoming Dates & Times
October

14

15

16

17

18

19

20

21

22

23

24

25

26

27

28

29

30

31
Bill Philipps
View upcoming dates and read more about Bill Philipps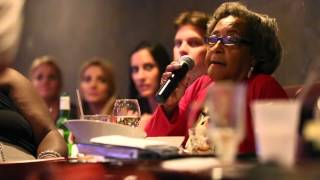 Event Website
More to Explore
<em>Dr. Jekyll and Mr. Hyde</em>
<em>The Long Weekend</em>
Rise Against: <em>Mourning in Amerika</em> Tour
Regal Cinemas ePremiere Movie Tickets
<em>South Pacific</em>
Gay Days Anaheim: VIP Silver Party Pass for Gay Days at Disneyland