Laugh Out Loud Comedy Night With Jason Love at Paseo Camarillo Regency
Comedian Jason Love presents
Laugh Out Loud Comedy
, featuring headliners with credits ranging from Showtime and Comedy Central to
The Tonight Show With Jay Leno
,
Late Show With David Letterman
and
America's Got Talent
. Round up your friends or take your sweetheart, and celebrate hump day monthly at the Paseo Camarillo Regency with some of the hottest stand-up comedians around and movie-theater concessions available for purchase. It's 90 minutes of live, "TV clean" laughs.
* Additional fees may apply. For events with a discounted price, no coupon or promo code is necessary to purchase tickets.
Turn any event into a gift that's…
Exchangeable
Festively wrapped
Can be sent via email or mail
Experiences that create memories make the greatest gifts.
Upcoming Dates & Times
October

14

15

16

17

18

19

20

21

22

23

24

25

26

27

28

29

30

31
November

1

2

3

4

5

6

7

8

9

10

11

12

13

14

15

16

17

18

19

20

21

22

23

24
See more dates
Jason Love
View upcoming dates and read more about Jason Love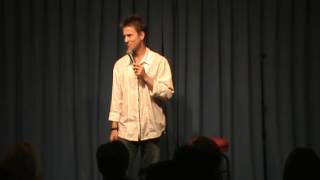 Event Website
More to Explore
LA Opera: <em>Don Carlo</em>
THE STUDY
Dollface Dames Theater Burlesque
<em>Othello</em>
<em>Folsom at 50</em> Tribute Concert
Dave Mason & Steve Cropper: Rock & Soul Revue