Haunted Halloween Ball: Chicago's Biggest Costume Party
Don your sexiest, most outrageous costume and come party with 3,000 people at a haunted hotel for Chicago's biggest costume party, the Haunted Halloween Ball. The Congress Plaza Hotel, said to be one of the most haunted hotels in the world, gets even spookier as the lavish ballroom is overrun with vampire bellmen and zombie cocktail servers. Meanwhile, you'll be hitting the dance floor to world renowned DJs and recording artists spinning beats that'll get you in the Halloween spirit. There will also be prizes for the most outrageous, bizarre and risqué costumes, so don't hold back! You ticket includes admission to the pre- and post-parties, as well as the main event, so you can get a whole Halloweekend out of your ticket.
* Additional fees may apply. For events with a discounted price, no coupon or promo code is necessary to purchase tickets.
Upcoming Dates & Times
October

21

22

23

24

25

26

27

28

29

30

31
November

1

2

3

4

5

6

7

8

9

10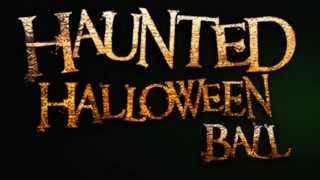 Event Website
Quotes & Highlights
Watch a video from a previous Haunted Halloween Ball at Congress Plaza, Chicago's largest Halloween party.
Description
Weekend Pass includes admission to the main event October 27, 2018 starting at 9:00pm, as well as an official after-party from 2:00am-5:00am (location TBA) and pre-party on October 26th, 2018 (location TBA) starting at 10:00pm. Please present your Halloween Haunted Ball ticket at the door.
Capacity at both the pre-party and after-party is limited and entry is on a first-come, first-served basis; admission is not guaranteed.
More to Explore
<em>The Magic Parlour</em>
<em>Pimprov</em>
Halloween Booze Cruise
<em>Bible Bingo: An Act of Charity ... in Two Acts</em>
Winter's Jazz Club
Mobster & Crime Tour