Damsels of Destruction Demolition Derby at OC Fair
With former derby stars with names like Pamela Slamderson, Crash Test Barbie and Punky Bruiser, you know the Damsels of Destruction have always been ready to crush their competition -- literally! Now the latest generation of all-female demolition derby roars back to the OC Fair's Action Sports Arena for another bang-up year of smashin' and crashin' stock-car racing. The goal is simple: to be the last woman standing in the last car running. This classic pedal-to-the-metal grrl power event is loud and exciting fun for the whole family. Your ticket to this event includes same-day admission to the Fair.
All offers for Damsels of Destruction Demolition Derby have expired.
The last date listed for Damsels of Destruction Demolition Derby was Friday, Aug 10, 2018 / 8:00pm.
OC Fair
View upcoming dates and read more about OC Fair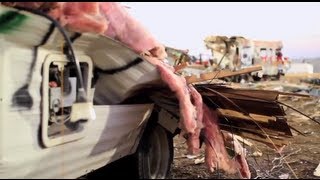 Event Website
Description
This is an all-weather event and will go on, rain or shine.
More to Explore
<em>South Pacific</em>
Country Harvest Festival
<em>Old Acquaintance</em>
<em>The Man Who Shot Liberty Valance</em>
March Magic
Orange County Wine Cruise