One-Man Show 'Til Death Do Us Part ... You First!
Called "the single man's single man" by the
New York Post
, Peter J. Fogel presents the autobiographical tale of a comedian trying to find his soulmate in his multimedia one-man show
'Til Death Do Us Part ... You First!
Mixing his signature wit with poignant dispatches from the front lines of the quest for love, Fogel spins a heartwarming yarn that plays like a combination of
A Christmas Carol
and Rob Becker's hilarious
Defending the Caveman
. Catch
'Til Death Do Us Part
when it comes to the Stonzek Theater at the Lake Worth Playhouse.
* Additional fees may apply. For events with a discounted price, no coupon or promo code is necessary to purchase tickets.
Turn any event into a gift that's…
Exchangeable
Festively wrapped
Can be sent via email or mail
Experiences that create memories make the greatest gifts.
Upcoming Dates & Times
November

11

12

13

14

15

16

17

18

19

20

21

22

23

24

25

26

27

28

29

30
Peter Fogel
View upcoming dates and read more about Peter Fogel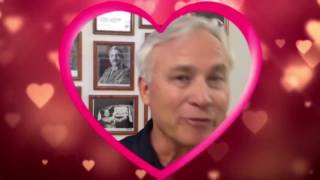 Event Website
Quotes & Highlights
"A remarkably funny show with lots of heart!"
Actor Chazz Palminteri – Academy Award Nominee Bullets Over Broadway, A Bronx Tale, The Usual Suspects
"surprising theatrical gem!"
—KPFK Radio
"Fogel tells such hysterical stories about being single … one wants to go out and find him a suitable mate!"
—NY Post
"…Fogel's ingratiating delivery and inclusive approach to the subject, plus some genuinely funny observations, make 'Til Death an entertaining evening out!"
—Palm Beach Arts Paper
More to Explore
<em>The Odd Couple (Female Version)</em>
Peter Fogel: <em>Til Death Do Us Part ...You First!</em>
Comedian Greg Hahn
<em>In The Light of Led Zeppelin</em>
<em>columbinus</em>
<em>Three Hysterical Broads... Off their Medication</em>