Story: A Cinematic Immersive Experience
Hive California presents Story, a cinematic immersive experience that delivers interactive themed sets, laser tag battles, live stunts and performances, music by DJs and film composers, food, drinks and more. Ignite your imagination at this L.A. premiere exhibition.
All offers for Story have expired.
The last date listed for Story was Friday, Jul 13, 2018 / 8:00pm-Midnight.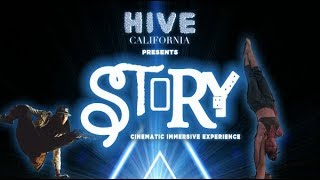 Event Website
More to Explore
The Other Art Fair Los Angeles
LACO: Beethoven's "Pastoral"
The Motels
The Magpie Salute
Knott's Berry Farm
W Hollywood Halloween Masquerade