The Fifth Dentist: Mike King's Tribute to the Sultan of Striptease
With Sid King -- the infamous owner of Sid King's Crazy Horse Bar; "The Sultan of Striptease" -- as his father, Mike King has certainly been no stranger to life's quirkier side.
The Fifth Dentist
, written by Mike King and directed by Jonathan Cerullo, is King's hilarious and heartwarming love letter to his late father. Get ready to laugh as he performs his engaging story about life as a dentist, a stand-up comedian and the son of a "nightclub" owner at New York City's PIT Loft.
* Additional fees apply. No coupon or promo codes necessary to enjoy the displayed discount price.
Turn any event into a gift that's…
Exchangeable
Festively wrapped
Can be sent via email or mail
Experiences that create memories make the greatest gifts.
Upcoming Dates & Times
June

10

11

12

13

14

15

16

17

18

19

20

21

22

23

24

25

26

27

28

29

30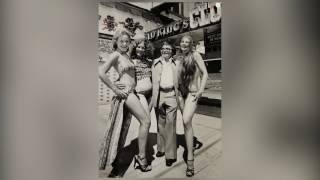 Event Website
Description
This show contains adult content and coarse language — it is recommended for ages 14 or older.
More to Explore
AMC Black Tickets
Ravel Hotel Outdoor Garden Grill
<em>Katharine Hepburn: An Intimate Evening With A Legend</em> -- Starring Peter Mac
New York Yankees: 2018 General Seating
PFL 1: Regular Season
<em>Gulliver's Gate</em>