The Ryan Case 1873: Interactive Murder Mystery Solved on the Streets
In the wee hours of the night, siblings are found dead in their tenement, the air reeking of foul play. During this two-hour interactive adventure, participants act as teams of detectives, prowling New York City neighborhoods and interviewing various characters to uncover the truth behind a real-life unsolved murder from the 1870s. This Drama Desk Award-nominated Live IN Theater production, created by actor and director Carlo D'Amore (Broadway's Latinologues, Summer and Smoke), combines history, mystery and theater to take you on a New York City scavenger hunt through the underbelly of the Five Points where you encounter unsavory characters, discover clues, confront suspects and mete out the justice that the slain victims deserve.
All offers for The Ryan Case 1873 have expired.
The last date listed for The Ryan Case 1873 was Saturday, Jul 21, 2018 / 2:00pm.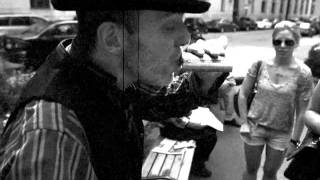 Event Website
Quotes & Highlights
"Something great to do with a group of people." — NBC 4
"A particularly fine example of outdoor theater." – The New York Times
"Highly unique." — BroadwayWorld
Read Goldstar members' reviews of this show's previous run.
Description
The mystery begins and ends at Arlene's Grocery. There is an Open Bar option available for purchase at the door.
More to Explore
Nautical Mile Brew Fest
Highlights of Midtown Architectural Tour
<em>The Tour</em>
Bear Mountain Cruise
BCC Improv Night
ESL One New York 2018