Titanic Masquerade: Monstrous Dance Party Cruise
Internationally famous DJ duo EC Twins are just two of the top talents taking a turn at the turntable for this fifth annual Halloween party cruise out of San Diego aboard the Inspiration yacht. The brothers and their fellow DJs are set to fill three decks and two dance floors with the best open format and house music, including hip hop, Top 40, EDM and R&B, as part of this titanic-sized monster mash. Costumes are required for the three-hour excursion, which also boasts primo nighttime views of the city, and of course, a fully-stocked cash bar.
Turn any event into a gift that's…
Exchangeable
Festively wrapped
Can be sent via email or mail
Experiences that create memories make the greatest gifts.
Upcoming Dates & Times
October

21

22

23

24

25

26

27

28

29

30

31
November

1

2

3

4

5

6

7

8

9

10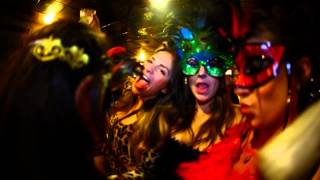 Event Website
Description
Strict dress code will be enforced: you must wear a costume. Masks are strongly encouraged but not required.
Drinks are not included.
More to Explore
Clairemont Community Yoga
<em>Modern Loss</em>
The Haunted Circus
<em>Elf The Musical Jr.</em>
<em>Decades Collide: '80s vs. '90s</em> Mashup With DJ Biz Markie
<em>Kegs-n-Kush</em>