Beach Blanket Babylon: Long-Running Musical Comedy Revue Celebrates More Than 40 Years in SF
Full Price
$46.00 - $53.00
Steve Silver's Beach Blanket Babylon is the world's longest-running musical revue. Since 1974, this San Francisco institution has followed Snow White on a musical comedy quest around the world, where she runs into satirically portrayed pop culture and political celebrities, an impressive array of gigantic hats and one show-stopping musical number after another. Because the show is constantly updated with new costumes, hats and characters, it rewards repeat visits. Among the familiar faces you might see spoofed in Beach Blanket's latest incarnation: Lady Gaga, Barack and Michelle Obama, the cast of Glee, Kate Middleton and Adele. Now running for more than 40 years, Beach Blanket Babylon remains one of San Francisco's wildest evenings of live entertainment.
Turn any event into a gift that's…
Exchangeable
Festively wrapped
Can be sent via email or mail
Experiences that create memories make the greatest gifts.
Make This a Gift
Select Your Date
View All 587 Tips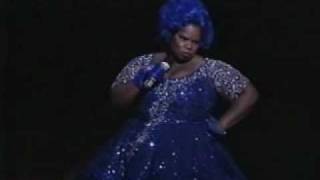 Website
http://www.beachblanketbabylon.com
Quotes & Highlights
"A constant cascade of showstoppers! Beyond all other claimants to the title, this is the real San Francisco treat! Highest rating." —San Francisco Chronicle
"The best of San Francisco!" —BestofSanFrancisco.net
"Incredibly imaginative, colorful, fancy and elaborate." —Candid Critic
"San Francisco's most fun institution … a one-of-a-kind sassy topical comedy with great music wrapped into a crazy, eye-popping, colorful package with amazing performers!" —San Francisco Examiner
Description
You must be age 21 or older to attend an evening show. Guests younger than age 21 are permitted only at Sunday matinee shows.