Murals of Our City Walking Tour
A cultural historian and certified tour guide leads this two-hour walking tour of the murals and historic sites in the Greater U Street Historic District. Once called a "city within a city," this neighborhood became a hub of commercial, intellectual and cultural life for African Americans at the turn of the 20th century. You'll visit sites where important black leaders in the civil-rights movement, education, law and music made history, and you'll see the murals that artists painted in remembrance of that heritage. You'll also learn about those artists, the stories they tell about the neighborhood and the DC organizations who work to facilitate the creation and placement of these beautiful works of art.
* Additional fees may apply. For events with a discounted price, no coupon or promo code is necessary to purchase tickets.
Turn any event into a gift that's…
Exchangeable
Festively wrapped
Can be sent via email or mail
Experiences that create memories make the greatest gifts.
Upcoming Dates & Times
October

7

8

9

10

11

12

13

14

15

16

17

18

19

20

21

22

23

24

25

26

27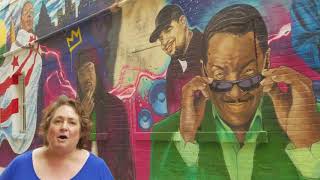 Event Website
Description
This tour runs rain or shine.
More to Explore
Washington Jewish Film Festival Year-Round Screenings
<em>Tyrus</em>
Found Footage Festival: <em>After Dark</em>
Comedian Des Bishop
DIMENSIONS feat. Karma Fields
<em>Summerland</em>