Impressionist Art Tour at National Gallery
Join Meghan Hanson, certified international tour director, for an insider private tour of the Impressionism Collection at Washington, D.C.'s National Gallery of Art. She'll walk you through over 30 paintings, hitting museum highlights, historical show stoppers, and fan favorites of Impressionist painting. Behind each piece you will get a back story that will bring you more insight into the why these pieces have been chosen to represent Impressionism.
Turn any event into a gift that's…
Exchangeable
Festively wrapped
Can be sent via email or mail
Experiences that create memories make the greatest gifts.
Upcoming Dates & Times
November

18

19

20

21

22

23

24

25

26

27

28

29

30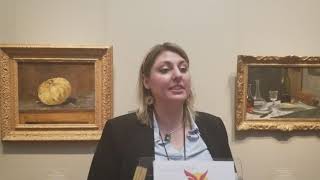 Event Website
More to Explore
<em>Shear Madness</em>
<em>Capitol Hauntings Walking Tour</em>
White Ford Bronco
International Spy Museum: The Permanent Exhibit
Vincent Thomas Dance: <em>What's Going On</em>
Capital BrewFest Beer & Wine Festival