595 North Event Center
595 North Avenue NW
Atlanta
GA
30318
Venue Images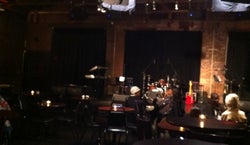 Accessibility
Accessible or ADA seating may be available. Please contact us before buying tickets to make arrangements.
Advisories
This event will take place throughout the center. Attendees must be aged 21 or older. Early arrival is suggested to avoid lines. Access to VIP tables/areas and drinks are not included in the ticket price.
595 North Event Center Tips
You may be standing in the cold for a long time, so dress appropriately.
Parking Near 595 North Event Center
Click to View Interactive Map
Top Events at 595 North Event Center
Recent Events at 595 North Event Center