Aurora Theatre Company
2081 Addison Street
Berkeley
CA
94704
Venue Images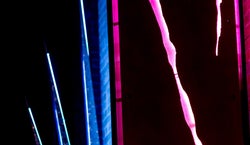 Aurora Theatre Company Tickets and Event Schedule
Friday, Nov 16, 2018 / 8:00pm

Saturday, Nov 17, 2018 / 8:00pm

Sunday, Nov 18, 2018 / 7:00pm

Tuesday, Nov 20, 2018 / 7:00pm

Wednesday, Nov 21, 2018 / 7:00pm

Friday, Nov 23, 2018 / 8:00pm

Saturday, Nov 24, 2018 / 2:00pm

Saturday, Nov 24, 2018 / 8:00pm

Sunday, Nov 25, 2018 / 7:00pm

Tuesday, Nov 27, 2018 / 7:00pm

Friday, Nov 30, 2018 / 8:00pm

Friday, Nov 30, 2018 / 8:00pm

Saturday, Dec 1, 2018 / 8:00pm

Saturday, Dec 15, 2018 / 8:00pm

Sunday, Dec 16, 2018 / 2:00pm

Tuesday, Dec 18, 2018 / 2:00pm

Thursday, Dec 20, 2018 / 8:00pm

Friday, Dec 21, 2018 / 8:00pm

Saturday, Dec 22, 2018 / 8:00pm
Accessibility
Accessible or ADA seating may be available. Please contact us before buying tickets to make arrangements.
Advisories
There is no late seating or re-entry if you leave the theater during the production.
358 Aurora Theatre Company Tips
Take public transit

4

Parking is scarce

2

Park in lot

1
The weather was Sunny . I wore A blouse.
Share anything else here. Just start typing...even though theatre, seats from Goldstar were on the side, that we missed some of the film footage that they showed at top of theatre.
Or, add your own...lots of restaurants around, even though I picked the Chinese on Shattuck, food was good, but staff were not very friendly and slow with the service
A diverse selection of restaurants is within walking distance of Aurora. So plan time for a meal -- before or after the show.
BART and many buses are close by
Give yourself time for traffic and for finding parking if you don't want to use BART or garage parking. If you come late you will not be allowed in. If the show has an intermission you are allowed in, if not you're out of luck.
Splendour
Parking Near Aurora Theatre Company
Click to View Interactive Map
Nearby Venues in Oakland / East Bay
Top Events at Aurora Theatre Company
Recent Events at Aurora Theatre Company