The Marsh Berkeley
2120 Allston Way
Berkeley
CA
94704
Between Shattuck and Oxford
Venue Images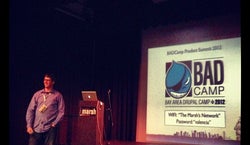 The Marsh Berkeley Tickets and Event Schedule
Saturday, Oct 19, 2019 / 5:00pm

Sunday, Oct 20, 2019 / 5:30pm

Saturday, Oct 26, 2019 / 5:00pm

Sunday, Oct 27, 2019 / 2:00pm

Saturday, Nov 2, 2019 / 5:00pm

Sunday, Nov 3, 2019 / 2:00pm

Saturday, Nov 9, 2019 / 5:00pm

Sunday, Nov 10, 2019 / 2:00pm

Saturday, Nov 16, 2019 / 5:00pm

Sunday, Nov 17, 2019 / 2:00pm

Saturday, Nov 23, 2019 / 5:00pm

Sunday, Nov 24, 2019 / 2:00pm

Saturday, Nov 30, 2019 / 5:00pm

Sunday, Dec 1, 2019 / 2:00pm

Friday, Dec 27, 2019 / 2:00pm

Saturday, Dec 28, 2019 / 2:00pm

Sunday, Dec 29, 2019 / 2:00pm

Thursday, Jan 2, 2020 / 2:00pm

Friday, Jan 3, 2020 / 2:00pm

Saturday, Jan 4, 2020 / 2:00pm

Sunday, Jan 5, 2020 / 2:00pm
Accessibility
Accessible or ADA seating may be available at this venue through Goldstar. Contact us before buying tickets to make arrangements.
Yes
Advisories
Parking in the area is scarce, so be sure to allow plenty of time to park once you arrive.
444 The Marsh Berkeley Tips
Take public transit

7

Parking is scarce

4

Arrive early

2
Dine before you go

3

Food and drinks for purchase

1
Many eateries in the neighborhood.
That Don Reed Show
Give yourself plenty of extra time to park downtown as many parking places that once were available are no longer available due to construction and downtown BART changes. Plenty of good places to eat in walking distance.
Street parking at 8 pm was free. Drive around until you find something close by.
The weather was Warm. I wore Pants with a tank and a wrap..
Parking is hard to find as it is the downtown with a lot of theater, movies and restaurants but people come and go often so if you come half an hour early and drive around you will probably find a space. If not there is a reasonably priced public lot about 2 blocks away at Allston and Kittredge.
Right across the street from the Marsh Berkeley you will find Jupiter, popular with students for beer and pizza, but it has amazingly good salads and appetizers as well. Huge portions, too!
That Don Reed Show
We found inexpensive parking in the lot-building a block away.
Nearby Venues in Oakland / East Bay
Top Events at The Marsh Berkeley
Recent Events at The Marsh Berkeley