The Marsh Berkeley
2120 Allston Way
Berkeley
CA
94704
Between Shattuck and Oxford
Venue Images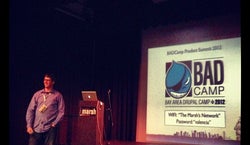 The Marsh Berkeley Tickets and Event Schedule
Saturday, Nov 24, 2018 / 8:30pm

Sunday, Nov 25, 2018 / 5:30pm

Thursday, Nov 29, 2018 / 7:30pm

Saturday, Dec 1, 2018 / 5:00pm

Saturday, Dec 1, 2018 / 8:30pm

Sunday, Dec 2, 2018 / 5:30pm

Thursday, Dec 6, 2018 / 7:30pm

Saturday, Dec 8, 2018 / 5:00pm

Saturday, Dec 8, 2018 / 8:30pm

Sunday, Dec 9, 2018 / 5:30pm

Thursday, Dec 13, 2018 / 7:30pm

Saturday, Dec 15, 2018 / 5:00pm

Saturday, Dec 15, 2018 / 8:30pm

Sunday, Dec 16, 2018 / 5:30pm

Thursday, Dec 20, 2018 / 7:30pm

Saturday, Dec 22, 2018 / 5:00pm

Saturday, Dec 22, 2018 / 8:30pm
Accessibility
Accessible or ADA seating may be available. Please contact us before buying tickets to make arrangements.
Advisories
Parking in the area is scarce, so be sure to allow plenty of time to park once you arrive.
434 The Marsh Berkeley Tips
Take public transit

6

Parking is scarce

4

Arrive early

1
Dine before you go

2

Food and drinks for purchase

1
Leave extra time for parking, especially on the weekend
Steve Budd's What They Said About Love
The Marsh Theater is an intimate theater complex with multiple small theaters where there isn't a bad seat in the house. They cater to one-person shows that are personal stories with a wider appeal to our common humanness. The staff is always friendly and welcoming. Check out their eclectic offerings!
Two/three good restaurants on the corner of Oxford and Allston Way
Eat, Pray, Laugh!
Eureka! Is a good place for happy hour food and drink.
Eat, Pray, Laugh!
we ate afterwards at the lovely restaurant "5"
The weather was warm. I wore casual clothing.
The Marsh Theater is located in Berkeley, CA. Seating is great no matter were you have reserved your theater seats. Bathrooms are clean consistently. Greeters are always smiling and seem to enjoy their positions. Great venue/theater for performancimg arts.
Holding the Edge
Parking Near The Marsh Berkeley
Click to View Interactive Map
Nearby Venues in Oakland / East Bay
Top Events at The Marsh Berkeley
Recent Events at The Marsh Berkeley