Round House Theatre - Bethesda
4545 East-West Highway
Bethesda
MD
20814
Venue Images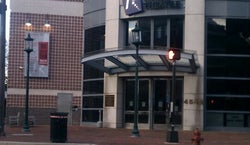 Round House Theatre - Bethesda Tickets and Event Schedule
Wednesday, Nov 28, 2018 / 7:30pm

Thursday, Nov 29, 2018 / 7:30pm

Friday, Nov 30, 2018 / 8:00pm

Saturday, Dec 1, 2018 / 2:00pm

Saturday, Dec 1, 2018 / 8:00pm

Sunday, Dec 2, 2018 / 2:00pm

Wednesday, Dec 5, 2018 / 7:30pm

Thursday, Dec 6, 2018 / 7:30pm

Friday, Dec 7, 2018 / 8:00pm

Saturday, Dec 8, 2018 / 2:00pm

Saturday, Dec 8, 2018 / 8:00pm

Sunday, Dec 9, 2018 / 2:00pm

Wednesday, Dec 12, 2018 / 7:30pm

Thursday, Dec 13, 2018 / 7:30pm

Friday, Dec 14, 2018 / 8:00pm

Saturday, Dec 15, 2018 / 2:00pm

Saturday, Dec 15, 2018 / 8:00pm

Sunday, Dec 16, 2018 / 2:00pm

Wednesday, Dec 19, 2018 / 7:30pm

Thursday, Dec 20, 2018 / 7:30pm

Friday, Dec 21, 2018 / 8:00pm

Saturday, Dec 22, 2018 / 2:00pm

Saturday, Dec 22, 2018 / 8:00pm

Sunday, Dec 23, 2018 / 2:00pm
Accessibility
Accessible or ADA seating is regularly available. Please contact us after buying tickets by replying to your confirmation email to make arrangements.
Learn more about ADA accessibility at this venue.
Advisories
Please note that this performance is in Bethesda, not Silver Spring. Special-access seating is available. Children younger than age 4 are not permitted inside the theater.
270 Round House Theatre - Bethesda Tips
Parking is a breeze

4

Parking is cheap

3

Park in lot

2
Public parking lot right across East-West Highway -- I paid $3 for the evening.
The show is one 2-hour act with no intermission and they do a good job of notifying you of the lack of a potty break up front. It appears that the Round House Theatre will be undergoing renovations much of 2019 and the shows will be relocated to the Lansburgh Theater in DC. I'll miss them in Bethesda but look forward to their return in 2020.
Reject seats in rear of orchestra or bring a hearing aid, even if you have perfect hearing.
"Master Harold" ... and the boys
Dine before the show, especially on week nights. On Thursday night, all the nearby restaurants were closed or closing when I exited the theater.
Take Metro. Just a 2-block distance away!
The Roundhouse Theatre apparently does Free Beer Fridays for an hour after the show, so keep that in mind when choosing which day to go.
The weather was freezing inside, hot outside. I wore Why are the answers about dress code always above the actual reviews on Goldstar?.
Parking Near Round House Theatre - Bethesda
Click to View Interactive Map
Nearby Venues in Washington, D.C.
Top Events at Round House Theatre - Bethesda
Recent Events at Round House Theatre - Bethesda