Patapsco Female Institute Historic Park
3655 Church Rd.
Ellicott City
MD
21043
Venue Images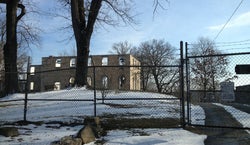 Accessibility
Accessible or ADA seating may be available at this venue through Goldstar. Contact us before buying tickets to make arrangements.
Advisories
Announcements of cancellations due to rain will be left at 410-244-8570 no sooner than two hours prior to performance. You are welcome to bring your own chair and/or blanket. Picnics are welcome, and wine and beer are allowed in the park.
73 Patapsco Female Institute Historic Park Tips
Nearby Venues in Baltimore
Top Events at Patapsco Female Institute Historic Park
Recent Events at Patapsco Female Institute Historic Park