The Wine Artist
21064 Bake Parkway
Lake Forest
CA
92630
cross road: Cape May
Venue Images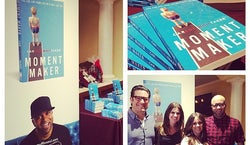 Accessibility
Accessible or ADA seating may be available at this venue through Goldstar. Contact us before buying tickets to make arrangements.
*
Advisories
You must be age 21 or older to attend this event. Please bring a valid ID.
7 The Wine Artist Tips
Come to have fun - keep it light hearted and you will
No problem with parking - as it was not a huge crowd.
All dressed appropriatly and fit in - a classy crowd.
Only beer and wine (and water) served - no other drinks.
Something had too much garlic & led to bad breath for some.
Trendy casual, nice jeans OK but no sports attire (for men)
Singles Lock and Key Party
Ample free parking at Spectrum Business Ctr, cross road Cape May
Singles Lock and Key Party
Nearby Venues in Orange County
Top Events at The Wine Artist
Recent Events at The Wine Artist