Aurora Theatre - Main Stage
128 Pike Street
Lawrenceville
GA
30046
Venue Images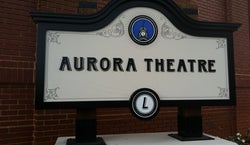 Aurora Theatre - Main Stage Tickets and Event Schedule
Thursday, May 2, 2019 / 8:00pm

Friday, May 3, 2019 / 8:00pm

Saturday, May 4, 2019 / 2:30pm

Saturday, May 4, 2019 / 8:00pm

Sunday, May 5, 2019 / 2:30pm

Tuesday, May 7, 2019 / 8:00pm

Wednesday, May 8, 2019 / 8:00pm

Thursday, May 9, 2019 / 8:00pm

Friday, May 10, 2019 / 8:00pm

Saturday, May 11, 2019 / 2:30pm

Saturday, May 11, 2019 / 8:00pm

Sunday, May 12, 2019 / 2:30pm

Tuesday, May 14, 2019 / 8:00pm

Wednesday, May 15, 2019 / 8:00pm

Thursday, May 16, 2019 / 8:00pm

Friday, May 17, 2019 / 8:00pm

Saturday, May 18, 2019 / 8:00pm

Tuesday, May 21, 2019 / 8:00pm

Wednesday, May 22, 2019 / 8:00pm

Thursday, May 23, 2019 / 8:00pm

Friday, May 24, 2019 / 8:00pm

Saturday, May 25, 2019 / 2:30pm

Saturday, May 25, 2019 / 8:00pm

Sunday, May 26, 2019 / 2:30pm

Tuesday, May 28, 2019 / 8:00pm

Wednesday, May 29, 2019 / 8:00pm

Thursday, May 30, 2019 / 8:00pm

Friday, May 31, 2019 / 8:00pm

Saturday, Jun 1, 2019 / 2:30pm

Saturday, Jun 1, 2019 / 8:00pm

Sunday, Jun 2, 2019 / 2:30pm
Accessibility
Accessible or ADA seating may be available at this venue through Goldstar. Contact us before buying tickets to make arrangements.
*
112 Aurora Theatre - Main Stage Tips
Bay Seafood company.
Men With Money
There was open free parking close to the theater.
The weather was cold and windy but sunny.
Air Up There!
I wore Jeans casual dress.
Air Up There!
I wore a light sweater and glad that I did because the a/c seemed to be on and the theater was chilly..
Or, add your own... We ate at Dominick's on the square and it's always marvelous!
There is a parking deck right behind the theater that is free.
The Giant, The Beanstalk & Jack
Top Events at Aurora Theatre - Main Stage
Recent Events at Aurora Theatre - Main Stage