Aurora Theatre - Main Stage
128 Pike Street
Lawrenceville
GA
30046
Venue Images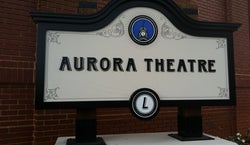 Aurora Theatre - Main Stage Tickets and Event Schedule
Thursday, Jan 17, 2019 / 8:00pm

Friday, Jan 18, 2019 / 8:00pm

Saturday, Jan 19, 2019 / 2:30pm

Saturday, Jan 19, 2019 / 8:00pm

Saturday, Jan 19, 2019 / 10:00am

Saturday, Jan 19, 2019 / 11:30am

Sunday, Jan 20, 2019 / 2:30pm

Tuesday, Jan 22, 2019 / 8:00pm

Wednesday, Jan 23, 2019 / 8:00pm

Thursday, Jan 24, 2019 / 8:00pm

Friday, Jan 25, 2019 / 8:00pm

Saturday, Jan 26, 2019 / 2:30pm

Saturday, Jan 26, 2019 / 8:00pm

Saturday, Jan 26, 2019 / 10:00am

Saturday, Jan 26, 2019 / 11:30am

Sunday, Jan 27, 2019 / 2:30pm

Tuesday, Jan 29, 2019 / 8:00pm

Wednesday, Jan 30, 2019 / 8:00pm

Thursday, Jan 31, 2019 / 8:00pm

Friday, Feb 1, 2019 / 8:00pm

Saturday, Feb 2, 2019 / 2:30pm

Saturday, Feb 2, 2019 / 8:00pm

Sunday, Feb 3, 2019 / 2:30pm

Tuesday, Feb 5, 2019 / 8:00pm

Wednesday, Feb 6, 2019 / 8:00pm

Thursday, Feb 7, 2019 / 8:00pm

Friday, Feb 8, 2019 / 8:00pm

Saturday, Feb 9, 2019 / 2:30pm

Sunday, Feb 10, 2019 / 2:30pm

Sunday, Feb 10, 2019 / 8:00pm

Thursday, Mar 7, 2019 / 8:00pm

Friday, Mar 8, 2019 / 8:00pm

Saturday, Mar 9, 2019 / 2:30pm

Saturday, Mar 9, 2019 / 8:00pm

Sunday, Mar 10, 2019 / 2:30pm

Tuesday, Mar 12, 2019 / 8:00pm

Wednesday, Mar 13, 2019 / 8:00pm

Thursday, Mar 14, 2019 / 8:00pm

Friday, Mar 15, 2019 / 8:00pm

Saturday, Mar 16, 2019 / 2:30pm

Saturday, Mar 16, 2019 / 8:00pm

Sunday, Mar 17, 2019 / 2:30pm

Tuesday, Mar 19, 2019 / 8:00pm

Wednesday, Mar 20, 2019 / 8:00pm

Thursday, Mar 21, 2019 / 8:00pm

Friday, Mar 22, 2019 / 8:00pm

Saturday, Mar 23, 2019 / 2:30pm

Saturday, Mar 23, 2019 / 8:00pm

Sunday, Mar 24, 2019 / 2:30pm

Tuesday, Mar 26, 2019 / 8:00pm

Wednesday, Mar 27, 2019 / 8:00pm

Thursday, Mar 28, 2019 / 8:00pm

Friday, Mar 29, 2019 / 8:00pm

Saturday, Mar 30, 2019 / 2:30pm

Saturday, Mar 30, 2019 / 8:00pm

Sunday, Mar 31, 2019 / 2:30pm

Tuesday, Apr 2, 2019 / 8:00pm

Thursday, Apr 4, 2019 / 8:00pm

Friday, Apr 5, 2019 / 8:00pm

Saturday, Apr 6, 2019 / 2:30pm

Saturday, Apr 6, 2019 / 8:00pm

Sunday, Apr 7, 2019 / 2:30pm
Accessibility
Accessible or ADA seating may be available at this venue through Goldstar. Contact us before buying tickets to make arrangements.
*
111 Aurora Theatre - Main Stage Tips
There was open free parking close to the theater.
The weather was cold and windy but sunny.
Air Up There!
I wore Jeans casual dress.
Air Up There!
I wore a light sweater and glad that I did because the a/c seemed to be on and the theater was chilly..
Or, add your own... We ate at Dominick's on the square and it's always marvelous!
There is a parking deck right behind the theater that is free.
The Giant, The Beanstalk & Jack
Getting there was a little confusing. The Google Maps said the theater was on the right side of Pike St, so I missed it the first time. It's actually on the left side (going south towards 316). Also, there are signs for the theater posted on Crogan St.
The Unauthorized Autobiography of Samantha Brown
Top Events at Aurora Theatre - Main Stage
Recent Events at Aurora Theatre - Main Stage