Beverly Center
8500 Beverly Boulevard
Los Angeles
CA
90048
between S. San Vicente Blvd. & S. La Cienega Blvd.
Venue Images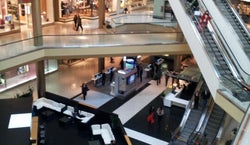 Accessibility
Accessible or ADA seating may be available at this venue through Goldstar. Contact us before buying tickets to make arrangements.
*
Advisories
Card will only be ready for pick-up on and after above pick-up date. You must have a print out of your purchase confirmation to redeem your card.
Nearby Venues in Los Angeles
Top Events at Beverly Center
Recent Events at Beverly Center