Keller Auditorium
222 SW Clay
Portland
OR
97201
Portland's Centers for the Arts
Venue Images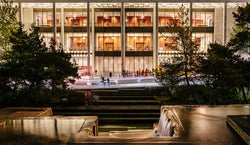 Keller Auditorium Tickets and Event Schedule
Friday, Nov 23, 2018 / 2:00pm

Saturday, Nov 24, 2018 / 2:00pm

Saturday, Nov 24, 2018 / 7:00pm

Sunday, Nov 25, 2018 / 2:00pm

Thursday, Nov 29, 2018 / 7:30pm

Friday, Nov 30, 2018 / 7:30pm

Saturday, Dec 1, 2018 / 2:00pm

Saturday, Dec 1, 2018 / 7:00pm

Sunday, Dec 2, 2018 / 1:00pm
Accessibility
Accessible or ADA seating may be available. Please contact us before buying tickets to make arrangements.
90 Keller Auditorium Tips
The weather was cold. I wore jeans, t - shirt, long coat.
we went to a Sunday evening performance, no restaurants open in walking distance. Try the kelly restaurant next time.
The temperature outside was 98 degrees and with vulnerable people standing outside waiting for the doors to open. We had to walk a bit from the max, which made the night even hotter. They opened the doors to stand in the lobby 30 minutes before the show, which doesn't leave much time to get a refreshment, use the restroom and find your seat. In extreme weather, it would be nice to open the doors a little earlier.
Parking is a challenge in the lot close to the Auditorium with very RUDE attendants. Be prepared to being treat poorly.
La Bohème
Morton's happy hour. They are gracious from the curb to the wait staff and bar tender.ambiance and food can't be beat. Well worth it of you can afford it.
George Balanchine's The Nutcracker at Keller Auditorium
If you come in from the West don't count on bus #58 to get you back there, the last one is scheduled for 1107, but must have gone through earlier; had to walk to Morrison to catch the MAX.
Not a lot of food options on a Sunday night, especially if you are going with kids. Plan a head to eat elsewhere than right by the venue.
The Legend of Zelda: Symphony of the Goddesses -- Master Quest
Parking Near Keller Auditorium
Click to View Interactive Map
Nearby Venues in Portland
Top Events at Keller Auditorium
Recent Events at Keller Auditorium