Whitsell Auditorium
1219 SW Park Ave.
Portland
OR
97205
Located at the Portland Art Museum
Venue Images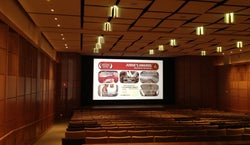 Accessibility
Accessible or ADA seating may be available at this venue through Goldstar. Contact us before buying tickets to make arrangements.
Advisories
There are no refunds or exchanges for late arrivals or for missed screenings.
Nearby Venues in Portland
Top Events at Whitsell Auditorium
Recent Events at Whitsell Auditorium