Marrakech Magic Theater
419 O'Farrell St.
San Francisco
CA
94102
Venue Images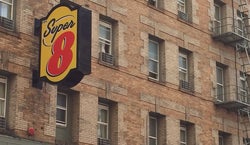 Marrakech Magic Theater Tickets and Event Schedule
Thursday, Jun 27, 2019 / 9:00pm

Friday, Jun 28, 2019 / 6:30pm

Friday, Jun 28, 2019 / 9:00pm

Sunday, Jun 30, 2019 / 6:30pm
Accessibility
Accessible or ADA seating is not available at this venue through Goldstar.
Advisories
Doors open an hour before showtime. Cocktails and appetizers available for purchase in our lounge.
179 Marrakech Magic Theater Tips
Casual

4

Dressy

1

Festive

1
Food and drinks for purchase

1
Area is in downtown not the best of area if your driving to the event. Make sure your car is empty of valuable stuff. It's an area that is know for car break ins. Even if the show is amazing a car break in can ruin your night.
Excellent, reasonably priced Morrocan food is available at the theatre before the show. Jay does card tricks right at your table while you eat. Don't miss it.
I wore We ate across the street at Good Eats since we arrived pretty early. It was great and they had wonderful service..
Easy, reasonably priced parking at Ellis/O'Farrell garage.
To get the most out of the performance I would highly recommend arriving a full one hour prior to show time. Mr. Alexander performs table-side for audience members during roughly that on hour pre-show and his personal touch of slight of hand and card magic is seen by, and appreciated by, all present during that hour, a personalized and very special part of the experience.
Magician Jay Alexander
The weather was overcast. I wore jeans and a nice button-down. .
The weather was mild. I wore white jacket, sweater with scarf, and navy slacks..
Nearby Venues in San Francisco
Top Events at Marrakech Magic Theater
Recent Events at Marrakech Magic Theater