New Conservatory Theatre Center
25 Van Ness Avenue
San Francisco
CA
94102
at Market Street
Venue Images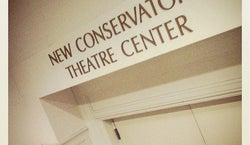 New Conservatory Theatre Center Tickets and Event Schedule
Friday, Jan 18, 2019 / 8:00pm (Preview)

Saturday, Jan 19, 2019 / 8:00pm (Preview)

Sunday, Jan 20, 2019 / 2:00pm (Preview)

Wednesday, Jan 23, 2019 / 8:00pm

Thursday, Jan 24, 2019 / 8:00pm

Friday, Jan 25, 2019 / 8:00pm

Thursday, Jan 31, 2019 / 8:00pm

Friday, Feb 1, 2019 / 8:00pm

Wednesday, Feb 6, 2019 / 8:00pm

Thursday, Feb 7, 2019 / 8:00pm

Friday, Feb 8, 2019 / 8:00pm

Sunday, Feb 10, 2019 / 2:00pm

Wednesday, Feb 13, 2019 / 8:00pm

Thursday, Feb 14, 2019 / 8:00pm

Friday, Feb 15, 2019 / 8:00pm

Saturday, Feb 16, 2019 / 8:00pm

Sunday, Feb 17, 2019 / 2:00pm

Wednesday, Feb 20, 2019 / 8:00pm

Thursday, Feb 21, 2019 / 8:00pm

Friday, Feb 22, 2019 / 8:00pm

Saturday, Feb 23, 2019 / 8:00pm

Sunday, Feb 24, 2019 / 2:00pm
Accessibility
Accessible or ADA seating is regularly available. Contact us after buying tickets by replying to your confirmation email to make arrangements.
The New Conservatory Theatre is fully wheelchair accessible.
Advisories
Late seating is not permitted. Accessible seating may not be available at this venue.
675 New Conservatory Theatre Center Tips
This is a small theatre, and there are no bad seats.
A good place for food and drink is just across the street at the new Corridor restaurant, 100 Van Ness.
We too the Muni. Dropped us up a few steps from the building.
Thee are three parking lots about a block from the theater. I would get to these lots early on a weekend. We only paid ten dollars.
Eat at Grove for hearty portions, fast service and best pies (chicken to sour cherry) ever. BUT- don't expect to hear one another...
I can almost always find free street parking on South Van Ness, just south of Market, next to the car dealership, or on 12th Street just south of Market.
They sell drinks and snacks that you can bring into the theater- including wine!
Avenue Q
Nearby Venues in San Francisco
Top Events at New Conservatory Theatre Center
Recent Events at New Conservatory Theatre Center