Greater Boston Stage Company
395 Main Street
Stoneham
MA
02180
Venue Images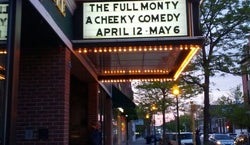 Greater Boston Stage Company Tickets and Event Schedule
2019-08-23 00:00:00 +0000

2019-08-23 00:00:00 +0000

Friday, Aug 23, 2019 / 2:00pm

2019-08-23 00:00:00 +0000

2019-08-23 00:00:00 +0000

Friday, Aug 23, 2019 / 8:00pm

2019-08-24 00:00:00 +0000

2019-08-24 00:00:00 +0000

Saturday, Aug 24, 2019 / 4:00pm

2019-08-24 00:00:00 +0000

2019-08-24 00:00:00 +0000

Saturday, Aug 24, 2019 / 8:00pm

2019-08-25 00:00:00 +0000

2019-08-25 00:00:00 +0000

Sunday, Aug 25, 2019 / 2:00pm

2019-09-05 00:00:00 +0000

2019-09-05 00:00:00 +0000

Thursday, Sep 5, 2019 / 7:30pm

2019-09-06 00:00:00 +0000

2019-09-06 00:00:00 +0000

Friday, Sep 6, 2019 / 8:00pm

2019-09-07 00:00:00 +0000

2019-09-07 00:00:00 +0000

Saturday, Sep 7, 2019 / 3:00pm

2019-09-07 00:00:00 +0000

2019-09-07 00:00:00 +0000

Saturday, Sep 7, 2019 / 8:00pm

2019-09-08 00:00:00 +0000

2019-09-08 00:00:00 +0000

Sunday, Sep 8, 2019 / 2:00pm

2019-09-12 00:00:00 +0000

2019-09-12 00:00:00 +0000

Thursday, Sep 12, 2019 / 7:30pm

2019-09-13 00:00:00 +0000

2019-09-13 00:00:00 +0000

Friday, Sep 13, 2019 / 8:00pm

2019-09-14 00:00:00 +0000

2019-09-14 00:00:00 +0000

Saturday, Sep 14, 2019 / 3:00pm

2019-09-14 00:00:00 +0000

2019-09-14 00:00:00 +0000

Saturday, Sep 14, 2019 / 8:00pm

2019-09-15 00:00:00 +0000

2019-09-15 00:00:00 +0000

Sunday, Sep 15, 2019 / 2:00pm

2019-09-18 00:00:00 +0000

2019-09-18 00:00:00 +0000

Wednesday, Sep 18, 2019 / 2:00pm

2019-09-19 00:00:00 +0000

2019-09-19 00:00:00 +0000

Thursday, Sep 19, 2019 / 7:30pm

2019-09-20 00:00:00 +0000

2019-09-20 00:00:00 +0000

Friday, Sep 20, 2019 / 8:00pm

2019-09-21 00:00:00 +0000

2019-09-21 00:00:00 +0000

Saturday, Sep 21, 2019 / 8:00pm

2019-09-22 00:00:00 +0000

2019-09-22 00:00:00 +0000

Sunday, Sep 22, 2019 / 2:00pm

2019-09-25 00:00:00 +0000

2019-09-25 00:00:00 +0000

Wednesday, Sep 25, 2019 / 2:00pm

2019-09-27 00:00:00 +0000

2019-09-27 00:00:00 +0000

Friday, Sep 27, 2019 / 8:00pm

2019-09-28 00:00:00 +0000

2019-09-28 00:00:00 +0000

Saturday, Sep 28, 2019 / 3:00pm

2019-09-28 00:00:00 +0000

2019-09-28 00:00:00 +0000

Saturday, Sep 28, 2019 / 8:00pm

2019-09-29 00:00:00 +0000

2019-09-29 00:00:00 +0000

Sunday, Sep 29, 2019 / 2:00pm

2019-10-17 00:00:00 +0000

2019-10-17 00:00:00 +0000

Thursday, Oct 17, 2019 / 7:30pm

2019-10-18 00:00:00 +0000

2019-10-18 00:00:00 +0000

Friday, Oct 18, 2019 / 8:00pm

2019-10-19 00:00:00 +0000

2019-10-19 00:00:00 +0000

Saturday, Oct 19, 2019 / 3:00pm

2019-10-19 00:00:00 +0000

2019-10-19 00:00:00 +0000

Saturday, Oct 19, 2019 / 8:00pm

2019-10-20 00:00:00 +0000

2019-10-20 00:00:00 +0000

Sunday, Oct 20, 2019 / 2:00pm

2019-10-23 00:00:00 +0000

2019-10-23 00:00:00 +0000

Wednesday, Oct 23, 2019 / 2:00pm

2019-10-24 00:00:00 +0000

2019-10-24 00:00:00 +0000

Thursday, Oct 24, 2019 / 7:30pm

2019-10-25 00:00:00 +0000

2019-10-25 00:00:00 +0000

Friday, Oct 25, 2019 / 8:00pm

2019-10-26 00:00:00 +0000

2019-10-26 00:00:00 +0000

Saturday, Oct 26, 2019 / 3:00pm

2019-10-26 00:00:00 +0000

2019-10-26 00:00:00 +0000

Saturday, Oct 26, 2019 / 8:00pm

2019-10-27 00:00:00 +0000

2019-10-27 00:00:00 +0000

Sunday, Oct 27, 2019 / 2:00pm

2019-10-30 00:00:00 +0000

2019-10-30 00:00:00 +0000

Wednesday, Oct 30, 2019 / 2:00pm

2019-11-01 00:00:00 +0000

2019-11-01 00:00:00 +0000

Friday, Nov 1, 2019 / 8:00pm

2019-11-02 00:00:00 +0000

2019-11-02 00:00:00 +0000

Saturday, Nov 2, 2019 / 3:00pm

2019-11-03 00:00:00 +0000

2019-11-03 00:00:00 +0000

Sunday, Nov 3, 2019 / 2:00pm

2019-11-06 00:00:00 +0000

2019-11-06 00:00:00 +0000

Wednesday, Nov 6, 2019 / 2:00pm

2019-11-07 00:00:00 +0000

2019-11-07 00:00:00 +0000

Thursday, Nov 7, 2019 / 7:30pm

2019-11-08 00:00:00 +0000

2019-11-08 00:00:00 +0000

Friday, Nov 8, 2019 / 8:00pm

2019-11-09 00:00:00 +0000

2019-11-09 00:00:00 +0000

Saturday, Nov 9, 2019 / 8:00pm

2019-11-10 00:00:00 +0000

2019-11-10 00:00:00 +0000

Sunday, Nov 10, 2019 / 2:00pm

2019-11-29 00:00:00 +0000

2019-11-29 00:00:00 +0000

Friday, Nov 29, 2019 / 8:00pm

2019-11-30 00:00:00 +0000

2019-11-30 00:00:00 +0000

Saturday, Nov 30, 2019 / 7:00pm

2019-12-01 00:00:00 +0000

2019-12-01 00:00:00 +0000

Sunday, Dec 1, 2019 / 2:00pm
Accessibility
Accessible or ADA seating is not available at this venue through Goldstar.
307 Greater Boston Stage Company Tips
Mostly two-hour street and lot parking around the theater, but I risked it and no ticket.
The Stone is right across the street and has a fun menu and enormous portions!
Have dinner before the show at Gaetanos which is only a few blocks away on Main Street. Great Italian food and convenient parking behind the building.
Street parking says 2 hour limit, but it is only enforced till 6pm, which is not written on the sign.
Although the parking on the street is labeled as 2 hour, the time is not monitored after 6 pm.
Being Earnest
Top Events at Greater Boston Stage Company
Recent Events at Greater Boston Stage Company