Atlas Performing Arts Center
1333 H St. NE
Washington
DC
20002
at Linden Ct NE
Venue Images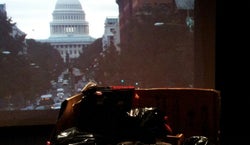 Atlas Performing Arts Center Tickets and Event Schedule
Wednesday, Nov 14, 2018 / 8:00pm

Thursday, Nov 15, 2018 / 8:00pm

Thursday, Nov 15, 2018 / 8:00pm

Thursday, Nov 15, 2018 / 8:00pm

Friday, Nov 16, 2018 / 8:00pm

Friday, Nov 16, 2018 / 8:00pm

Friday, Nov 16, 2018 / 8:00pm

Saturday, Nov 17, 2018 / 3:00pm

Saturday, Nov 17, 2018 / 8:00pm

Saturday, Nov 17, 2018 / 8:00pm

Saturday, Nov 17, 2018 / 8:00pm

Sunday, Nov 18, 2018 / 3:00pm

Sunday, Nov 18, 2018 / 3:00pm

Sunday, Nov 18, 2018 / 3:00pm

Monday, Nov 19, 2018 / 8:00pm

Tuesday, Nov 20, 2018 / 8:00pm

Friday, Nov 23, 2018 / 8:00pm

Friday, Nov 23, 2018 / 8:00pm

Saturday, Nov 24, 2018 / 3:00pm

Saturday, Nov 24, 2018 / 8:00pm

Saturday, Nov 24, 2018 / 8:00pm

Sunday, Nov 25, 2018 / 3:00pm

Sunday, Nov 25, 2018 / 3:00pm

Thursday, Nov 29, 2018 / 8:00pm

Friday, Nov 30, 2018 / 8:00pm

Saturday, Dec 1, 2018 / 8:00pm

Sunday, Dec 2, 2018 / 4:00pm

Sunday, Dec 2, 2018 / 3:00pm

Thursday, Dec 13, 2018 / 8:00pm

Friday, Dec 14, 2018 / 8:00pm

Friday, Dec 14, 2018 / 7:30pm

Saturday, Dec 15, 2018 / 8:00pm

Saturday, Dec 15, 2018 / 2:00pm

Saturday, Dec 15, 2018 / 7:30pm

Sunday, Dec 16, 2018 / 3:00pm

Sunday, Dec 16, 2018 / 4:00pm

Wednesday, Dec 19, 2018 / 8:00pm

Thursday, Dec 20, 2018 / 8:00pm

Thursday, Dec 20, 2018 / 7:30pm

Friday, Dec 21, 2018 / 8:00pm

Friday, Dec 21, 2018 / 7:30pm

Saturday, Dec 22, 2018 / 3:00pm

Saturday, Dec 22, 2018 / 8:00pm

Saturday, Dec 22, 2018 / 2:00pm

Saturday, Dec 22, 2018 / 7:30pm

Sunday, Dec 23, 2018 / 3:00pm

Sunday, Dec 23, 2018 / 4:00pm

Wednesday, Dec 26, 2018 / 8:00pm

Thursday, Dec 27, 2018 / 8:00pm

Thursday, Dec 27, 2018 / 2:00pm

Friday, Dec 28, 2018 / 8:00pm

Friday, Dec 28, 2018 / 11:30am

Friday, Dec 28, 2018 / 7:30pm

Saturday, Dec 29, 2018 / 3:00pm

Saturday, Dec 29, 2018 / 8:00pm

Saturday, Dec 29, 2018 / 2:00pm

Saturday, Dec 29, 2018 / 7:30pm

Sunday, Dec 30, 2018 / 3:00pm

Sunday, Dec 30, 2018 / 7:30pm

Sunday, Dec 30, 2018 / 4:00pm

Wednesday, Jan 2, 2019 / 8:00pm

Thursday, Jan 3, 2019 / 8:00pm

Friday, Jan 4, 2019 / 8:00pm

Saturday, Jan 5, 2019 / 3:00pm

Saturday, Jan 5, 2019 / 8:00pm

Sunday, Jan 6, 2019 / 3:00pm

Sunday, Jan 6, 2019 / 7:30pm

Wednesday, Jan 9, 2019 / 8:00pm

Thursday, Jan 10, 2019 / 8:00pm

Friday, Jan 11, 2019 / 8:00pm

Saturday, Jan 12, 2019 / 3:00pm

Saturday, Jan 12, 2019 / 8:00pm

Sunday, Jan 13, 2019 / 3:00pm

Sunday, Jan 13, 2019 / 7:30pm
Accessibility
Accessible or ADA seating is regularly available. Please contact us after buying tickets by replying to your confirmation email to make arrangements.
440 Atlas Performing Arts Center Tips
Parking is scarce

7

Arrive early

4

Take public transit

2
Dine before you go

4

Food and drinks for purchase

3
Parking Near Atlas Performing Arts Center
Click to View Interactive Map
Nearby Venues in Washington, D.C.
Top Events at Atlas Performing Arts Center
Recent Events at Atlas Performing Arts Center