Folger Theatre
201 East Capitol Street, SE
Washington
DC
20003
Venue Images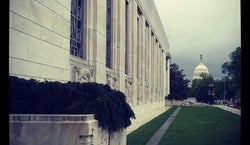 Folger Theatre Tickets and Event Schedule
Tuesday, Sep 3, 2019 / 7:30pm

Wednesday, Sep 4, 2019 / 7:30pm

Thursday, Sep 5, 2019 / 7:30pm

Friday, Sep 6, 2019 / 8:00pm

Saturday, Sep 7, 2019 / 8:00pm

Sunday, Sep 8, 2019 / 2:00pm

Sunday, Sep 8, 2019 / 7:00pm

Wednesday, Sep 11, 2019 / 7:30pm

Thursday, Sep 12, 2019 / 7:30pm

Friday, Sep 13, 2019 / 8:00pm

Saturday, Sep 14, 2019 / 2:00pm

Saturday, Sep 14, 2019 / 8:00pm

Sunday, Sep 15, 2019 / 2:00pm

Sunday, Sep 15, 2019 / 7:00pm

Monday, Sep 16, 2019 / 7:30pm

Tuesday, Sep 17, 2019 / 7:30pm

Wednesday, Sep 18, 2019 / 7:30pm

Thursday, Sep 19, 2019 / 7:30pm

Friday, Sep 20, 2019 / 8:00pm

Saturday, Sep 21, 2019 / 2:00pm

Saturday, Sep 21, 2019 / 8:00pm

Sunday, Sep 22, 2019 / 2:00pm

Sunday, Sep 22, 2019 / 7:00pm

Monday, Oct 28, 2019 / 7:30pm

Monday, Nov 4, 2019 / 7:30pm

Tuesday, Nov 5, 2019 / 7:30pm

Wednesday, Nov 6, 2019 / 7:30pm

Thursday, Nov 7, 2019 / 7:30pm

Sunday, Nov 10, 2019 / 2:00pm

Sunday, Nov 10, 2019 / 7:00pm

Monday, Nov 11, 2019 / 7:30pm

Thursday, Nov 14, 2019 / 7:30pm

Friday, Nov 15, 2019 / 8:00pm

Saturday, Nov 16, 2019 / 2:00pm

Saturday, Nov 16, 2019 / 8:00pm

Sunday, Nov 17, 2019 / 2:00pm

Sunday, Nov 17, 2019 / 7:00pm

Wednesday, Nov 20, 2019 / 7:30pm

Thursday, Nov 21, 2019 / 7:30pm

Friday, Nov 22, 2019 / 8:00pm

Saturday, Nov 23, 2019 / 2:00pm

Saturday, Nov 23, 2019 / 8:00pm

Sunday, Nov 24, 2019 / 2:00pm

Sunday, Nov 24, 2019 / 7:00pm

Tuesday, Jan 14, 2020 / 7:30pm

Wednesday, Jan 15, 2020 / 7:30pm

Thursday, Jan 16, 2020 / 7:30pm

Friday, Jan 17, 2020 / 8:00pm

Saturday, Jan 18, 2020 / 8:00pm

Sunday, Jan 19, 2020 / 2:00pm

Sunday, Jan 19, 2020 / 7:00pm

Wednesday, Jan 22, 2020 / 7:30pm

Thursday, Jan 23, 2020 / 7:30pm

Friday, Jan 24, 2020 / 8:00pm

Saturday, Jan 25, 2020 / 2:00pm

Saturday, Jan 25, 2020 / 8:00pm

Sunday, Jan 26, 2020 / 2:00pm

Sunday, Jan 26, 2020 / 7:00pm

Tuesday, Jan 28, 2020 / 7:30pm

Wednesday, Jan 29, 2020 / 7:30pm

Thursday, Jan 30, 2020 / 7:30pm

Friday, Jan 31, 2020 / 8:00pm

Saturday, Feb 1, 2020 / 2:00pm

Saturday, Feb 1, 2020 / 8:00pm

Sunday, Feb 2, 2020 / 2:00pm

Monday, Feb 24, 2020 / 7:30pm
Accessibility
Accessible or ADA seating is regularly available. Contact us after buying tickets by replying to your confirmation email to make arrangements.
The theater is wheelchair accessible. For wheelchair seating, please contact us to make arrangements.
Advisories
Since some areas of the theater are only accessible by stairs, please email Goldstar at help@goldstar.com if you have any accessibility concerns.
331 Folger Theatre Tips
Take public transit

3

Street parking only

1

Arrive early

1
We had a good meal at Sonoma Wine Bar where they had a pre-theater menu.
I took the Metro to (& walked 4 blocks), took a cab home. Parking is on the street, so it's iffy.
The weather was rainy. I wore a sweater with slacks.
Joselito Casa de Comidas - Spanish tapas at their best
A Christmas Messe
Folger's exhibitions are always very interesting. Plan some extra time before the play to see the current one.
King John
The weather was Clear and in the 50s. I wore Comfortable clothes. .
King John
Don't buy tickets in the side balconies. You can't see the play.
Nearby Venues in Washington, D.C.
Top Events at Folger Theatre
Recent Events at Folger Theatre