Meadows Casino
210 Racetrack Road
Washington
PA
15301
Venue Images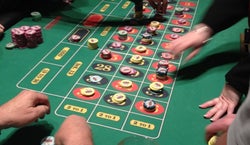 Accessibility
Accessible or ADA seating may be available at this venue through Goldstar. Contact us before buying tickets to make arrangements.
About Meadows Casino
Open 24 hours year-round, and located in Washington, Pennsylvania, the Meadows Casino is the ideal place for gaming, horse racing, dining, nightlife, bowling, and unlimited ways to win big.
Advisories
All ages are welcome. If you are under 21 you may only access the banquet room from the lower level of the casino.
Nearby Venues in Pittsburgh
Top Events at Meadows Casino
Recent Events at Meadows Casino