Monster Box Theatre
2529 Elizabeth Lake Rd.
Waterford
MI
48328
Venue Images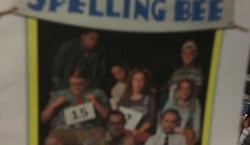 Accessibility
Accessible or ADA seating may be available. Please contact us before buying tickets to make arrangements.
About Monster Box Theatre
Monster Box Theatre offers a wide array of theatre productions, dinner theatre, acting and writing workshops for all ages, and an annual Summer Theatre Camp for ages 8-18. It is also home to The Metro Detroit Fringe Festival in June.
Parking Near Monster Box Theatre
Click to View Interactive Map
Top Events at Monster Box Theatre
Recent Events at Monster Box Theatre